Karol Szymanowski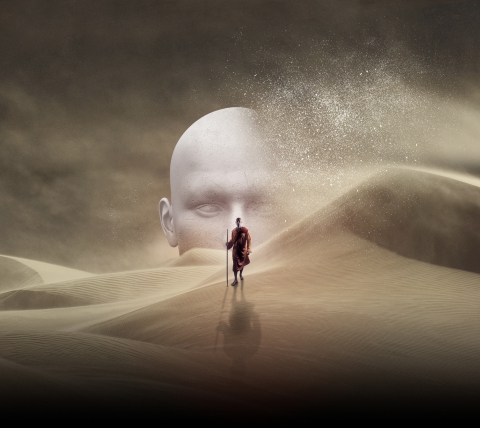 King Roger, image by AKA © ROH, 2014 
Santa Fé Opera (dir. Stephen Wadsworth) 21.07-14.08.2012
ABAO Ópera de Bilbao (dir. Michał Znaniecki) 24.11-3.12.2012
Royal Opera House (dir. Kasper Holten) 1-19.05.2015
One of the greatest and least-known operatic masterpieces of the early 20th century.
Mystical, sumptuous and daring Polish opera (…).
Szymanowski's music for the opera is opulently scored. The three short acts – commonly called the Byzantine, the Oriental and the Hellenic – brilliantly incorporate distinct musical styles. There are passages of exquisite lyricism, such as Roxana's soaring Act II aria, alongside thrilling writing for the chorus.
The premiere of Szymanowski's King Roger at the famous Santa Fe Opera Festival in 2012 marked this Polish composer's triumphant entry into mainstream American operatic repertoire.
American critics unanimously demanded more productions of Szymanowski's works, comparing the composer to Scriabin and Ravel (Santa Fe Reporter), Debussy and Bartok (Santa Fe New Mexican), and Strauss and Berg (San Francisco's Classical Music Blog).
The Great Polish Baritone Mariusz Kwiecień, widely considered one of the leading exponents of the role of Don Giovani, discovered King Roger while working with Krzysztof Warlikowski in Paris and Madrid. After his success in Santa Fe in November 2012, Mariusz Kwiecień subsequently appeared in a production of King Roger at the Ópera de Bilbao directed by Michał Znaniecki and conducted by Łukasz Borowicz, to prodigious critical acclaim.
King Roger is featuring in the 2015 season at the Royal Opera House with Mariusz Kwiecień taking the title role.