Sony Classical
Los Angeles Philharmonic, Esa-Pekka Salonen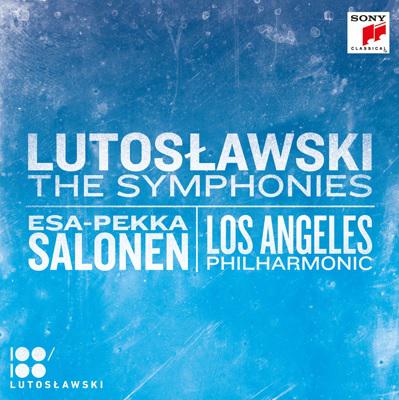 In January 2013, music lovers received a two-record album from Sony Classical titled "Lutosławski: The Symphonies" performed by the Los Angeles Philharmonic conducted by Esa-Pekka Salonen. Apart from the Symphonies No. 2–4 released in the previous years (recorded in 1985-1993, when Salonen was at the helm of Los Angeles Philharmonic), the records also include a recording of the Symphony No. 1 which was recorded by Salonen for the first time. Symphony No. 1  was instantly nominated to the prestigious Grammy award. The two-record box "Lutosławski: The Symphonies" was also awarded with a honourable German Preis der Deutschen Schallplattenkritik award in the symphony music category.
One of the jury members of the Preis der Deutschen Schallplattenkritik, confirms the rightness of band and repertoire selection:
Four Symphonies composed by Witold Lutosławski over the period of 50 years, between 1947 and 1992, which were released for his hundredth birthday anniversary, reflect the development of the Polish composer's style. Live recordings with the the Los Angeles Philharmonic conducted by its long-lasting conductor Esa-Pekka Salonen, who knew Lutosławski and has been his advocate since his youngest years, were made between 1985 and 2012. These are model performances which depict all facets of the music composed by Lutosławski.