London Symphony Orchestra, Valery Gergiev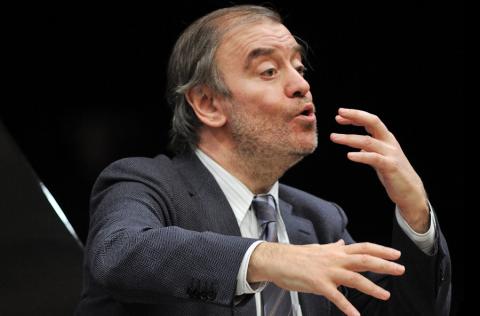 Valery Gerviev, photo: Krzysztof Wojciewski / FORUM
Concert Tour: London, Paris, Edinburgh, Luxembourg
Season 2012/13
CD: Szymanowski / Symphonies Nos 1 & 2
London Symphony Orchestra / Valery Gergiev
Premiere: 2012
ICMA Nomination 2014: Symphonic Music
CD: Szymanowski / Symphonies Nos 3 & 4 and Stabat Mater
London Symphony Orchestra / London Symphony Chorus / Valery Gergiev / Toby Spence / Denis Matsuev / Simon Halsey
Premiere: 2013
ICMA Nomination 2014: Best Collection
Szymanowski not only deserves to be widely heard and recognised, but his music also gives us a tremendous opportunity to understand better the development of classical music through the Twentieth Century.
Toby Spence floated his clean-edged tenor over the gorgeous textures conjured by the orchestra and the London Symphony Chorus.
The project comprised a series of concerts with Szymanowski music performed by London Symphony Orchestra conducted by Valery Gergiev: 10 concerts in London and 15 tour dates (Paris, Edinburgh, Luxembourg). Two highly acclaimed recordings were made by LSO.
During the London Symphony Orchestra's 2012/13 season, Principal Conductor Valery Gergiev presented an series of concerts exploring vivid contrasts in Polish and European music: Karol Szymanowski's exotic mysticism was performed alongside Brahms, the Romantic musical architect, which, in Gergiev's own words, added that 'little bit of spice' to this bold exploration. Gergiev conducted Szymanowski's four Symphonies and two violin concertos, culminating in what is perhaps the composer's famous work, the Stabat Mater.
For decades Szymanowski's music was rarely heard outside Poland but today he is recognised as one of the country's greatest musical figures. His desire to embody the music of his native land and his incorporation of folk melodies of the Polish mountains make his orchestral works a must for anyone with an interest in Polish culture and music.