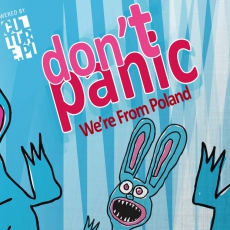 Don't Panic! We're from Poland (DPWFP) is a brand, which was created by the Adam Mickiewicz Institute  in 2008. Its main aim is to promote Polish music abroad. We concentrate on music genres like: pop, alternative, jazz, electronic, club music, metal, experimental and folk. DPWFP is part of the Institute's flagship brand – Culture.pl.
DPWFP is a platform showcasing young, Polish artists, who are setting their first steps abroad. Poland has become a regular at festivals like: South by Southwest (SXSW), The Great Escape Festival, Primavera Sound, Reeperbahn Festival, Tallin Music Week, Liverpool Sound City, C/O Pop and Tokyo Jazz Festival. Thanks to our showcases, thousands of foreign listeners and hundreds of representatives from the world music industry have had a chance to listen to Polish artists.
We co-organize workshops and lectures dedicated to learning the rules of the music industry around the world, intended for music managers, promoters and record labels. The DPWFP booth represents Poland at the jazz trade show Jazzahead and the international networking platform WOMEX.
The pink & blue rabbit, the unmistakable mascot of Don't Panic! We're from Poland, has been all over the world alongside Polish artists!
For more information visit dontpanic.culture.pl
Published at: 2015.06.22 18:00
Updated at: 2015.06.23 15:04
Written by: Nitzan Reisner